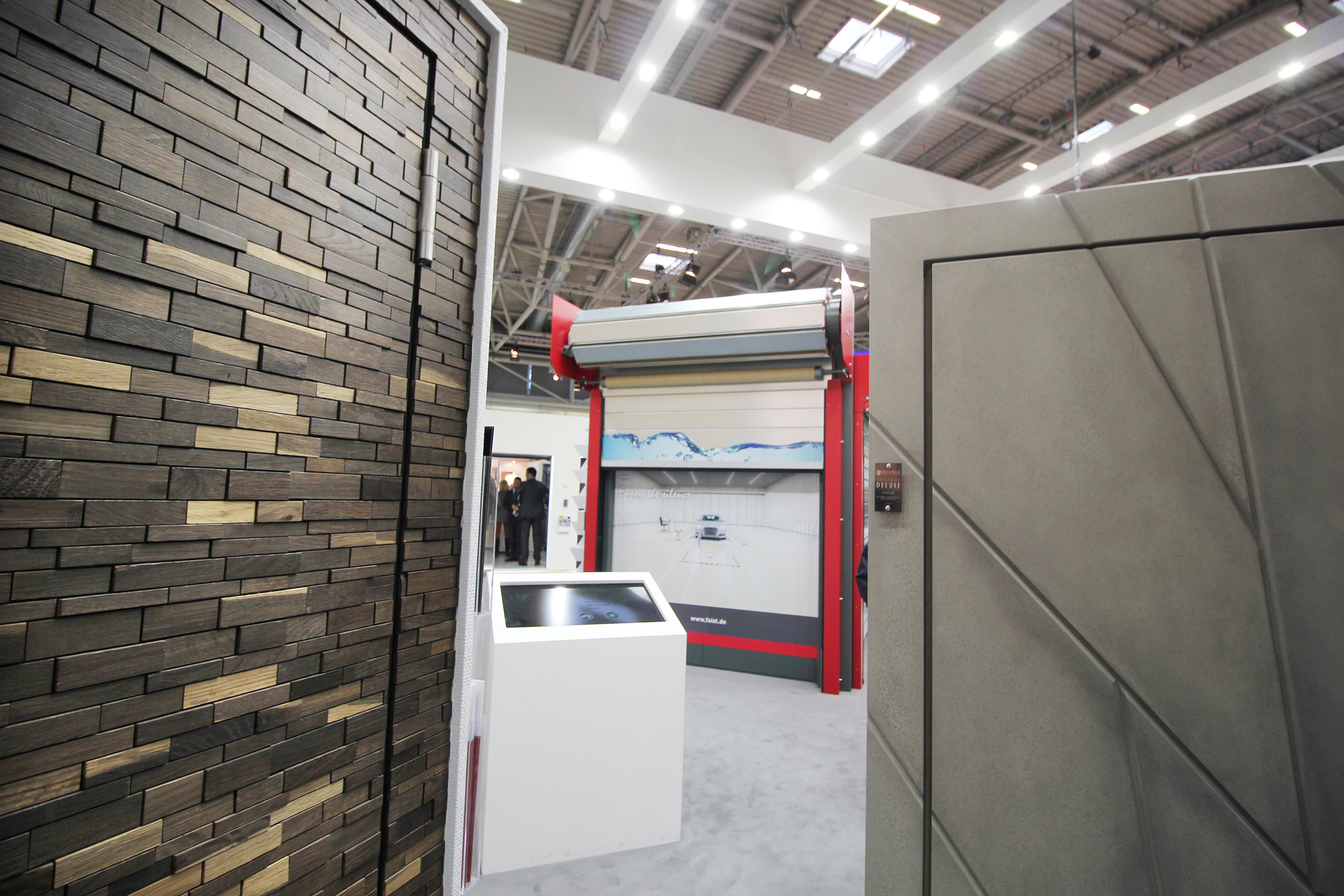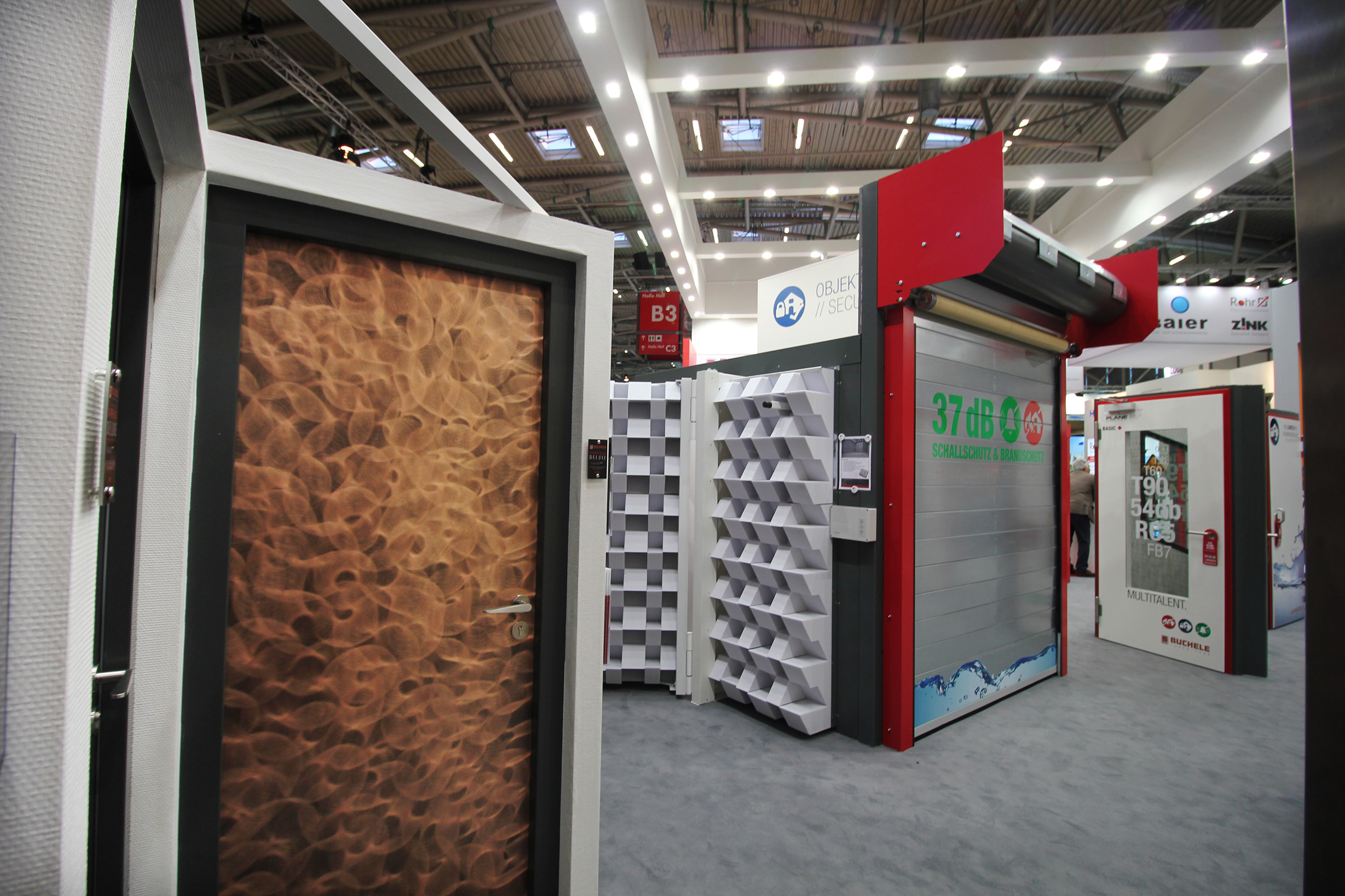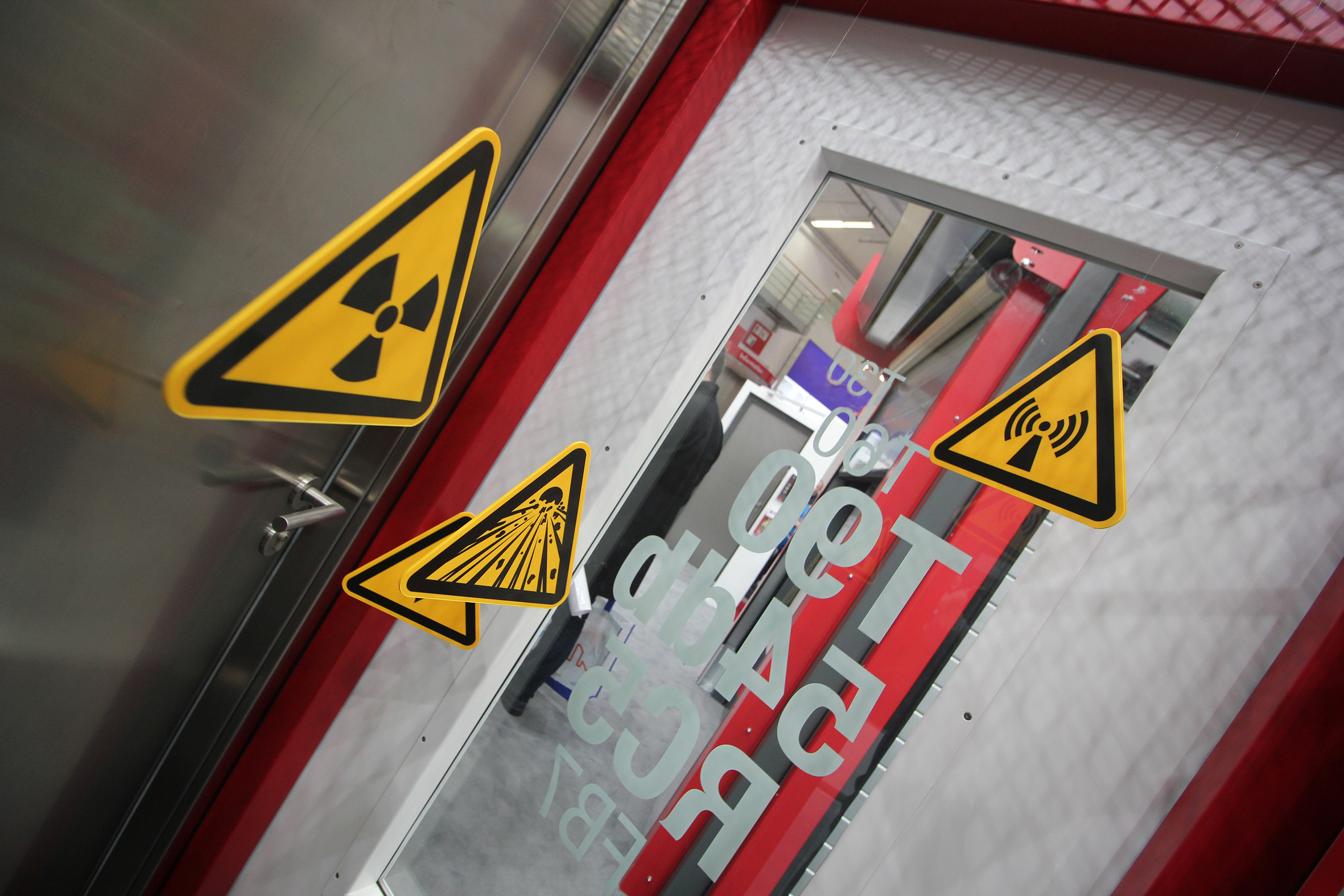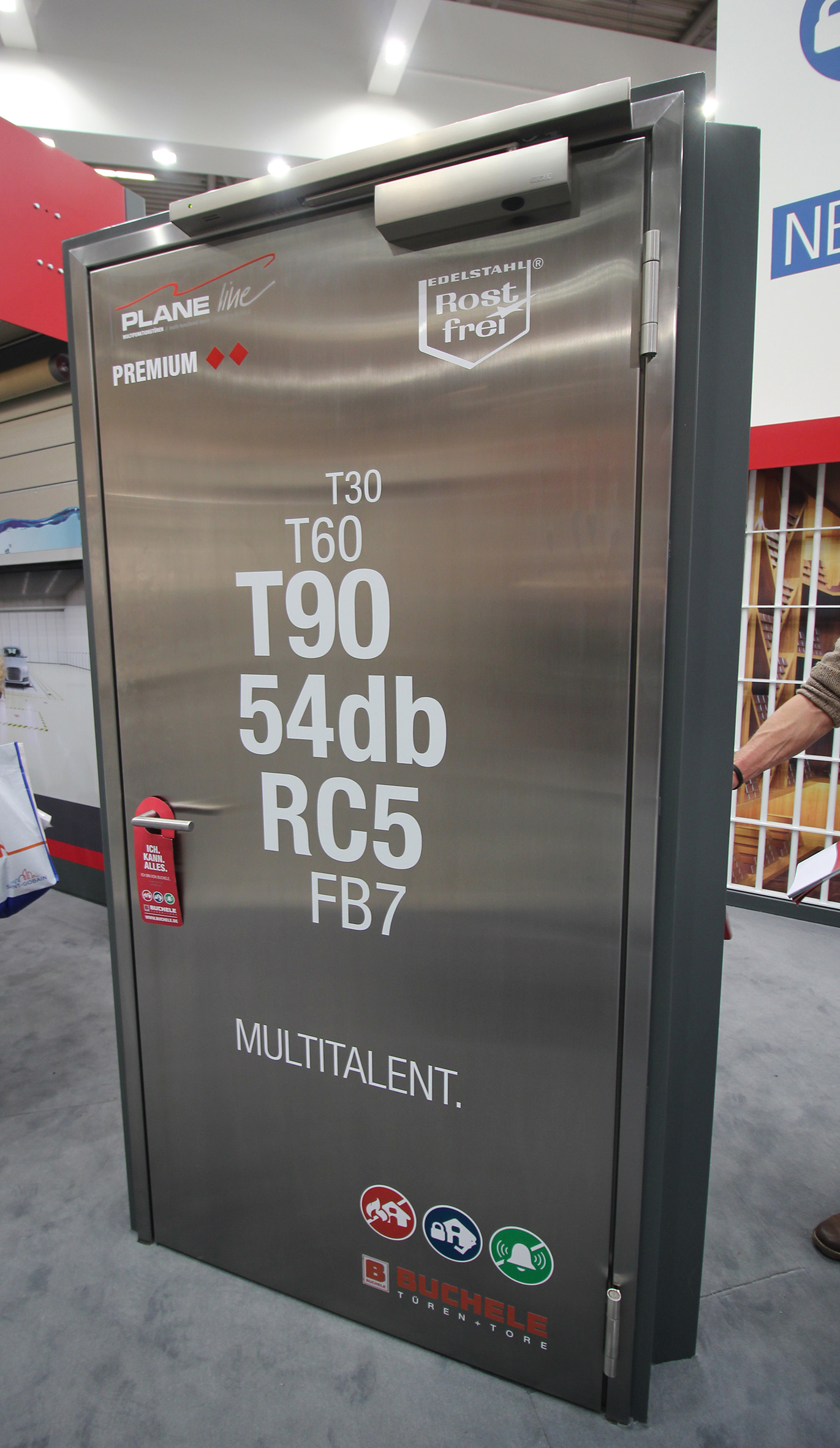 Multi Purpose Doors by BUCHELE can do a lot. Photos: BUCHELE GmbH // Hi-Resolution-Download by right-click..

---
Real Multi-Purpose Talents: PlaneLine-Doors for various Applications
Special doors made by a specialist: Besides our main sectors fire protection, property protection and acoustic insulation BUCHELE offers further innovative solutions for individual demands.
Ebersbach. Designed to meet individual requirements with special functions: BUCHELE develops and builts doors and gates also for exceptional applications:
Flood protection doors
Forces from nature like storm and flooding become more and more extreme. –The flood protection doors and windows by BUCHELE are made for this purpose. However, the applications are numerous and the doors and windows are commonly installed in underground garages, residential buildings or in industrial plants: Not a single flood portection door or window leaves the BUCHELE plant without having been checked on function and waterproofness. BUCHELE has designed an internal test stand for this purpose.
Tunnel doors and gates
Doors and gates for road tunnels and railway tunnels are safety relevant components and despite the European harmonisation there are no agreed uniform requirements regarding fire protection, smoke protection, pressure, suction and anti-panic function. Usually special solutions are necessary for each project. Due to close cooperation with experts for fire protection, consultants and structural engineers BUCHELE has a great deal of experience in project planning and construction of individual tunnel doors and gates.
Pressure and explosion resistant doors
When storing hazardous materials there are very high requirements regarding safety. Thereby special attention is paid to the protection of people that have to stay within the adjoining danger zone. BUCHELE-doors reduce the chance of occurrence of an explosion on one hand and on the other hand they will resist the pressure wave developing during an explosion. Due to the amount and type of stored goods each pressure door is unique and is planned, designed and manufactured to customers specifications and requirements. In order to withstand the tremendous forces special locking systems are used which were specifically designed and manufactured for this purpose by BUCHELE.
Radiation protection doors
Radiation protection doors are used where humans and animals should be protected from X-rays, gamma and electron rays. Therefore, these doors are mainly used in medical and research areas. BUCHELE-radiation protection doors are planned and manufactured in accordance with DIN 6834. As performance feature the lead equivalent value in mm PB is given. BUCHELE-radiation protection doors are also available with radiation-protection glazing (optional with an integrated, electrical operated visual protection blind).
High-frequency shielding doors for EMS, EMI und EMC
Incresing electromagnetical emissions rewquire the applicatin of shielding measures, e.g. against lightning discharge (LEMP), mutual interaction of devices (EMC) or disturbance and health disorders due to electrosmog, caused by radar, transmission masts and power supply lines. For this purpose BUCHELE shielding doors are tested in accordance with IEEE 299 and work in a reequency rang between 10 kHz and 10 GHz. This is achieved by the patent-protected HF-sealing-systemin connection with a barrier-free hump threshold. BUCHELE-shielding doors may be combined with other freatures such as fire protection, sound insulation and property protection.
Transformer station door
BUCHELE transformer station doors are manufactured in accordance with DIN EN 62271-202 (VDE 0671-202). The basic equipment includes among others an earth connection between door leaf and frame as well as a seperate possibility to connect the frame to the local grounding circuit. The BUCHELE door closer will catch automatically at an opening angle of 90°. The installation of pickproof ventilation screens is customized in size and shape according to customers requirements. Each ventilation screen is internally covered by a bird screen 10x10 mm.
Air-tight doors
The air-tight doors by BUCHELE are tested in accordance with DIN 1026 and are divided in accordance with DIN EN 12207 in different air permeability classes. The test determines how much m³air is entering the room through the closing gaps within an hour – starting with a light breeze up to hurricane force. Special sealing profiles reduce the incoming air on all four sides. For particularly high requirements the contact pressure is increased by additional closing mechanisms.
Assembly and installation by professionals
The doors will be assembled and installed on site by BUCHLE experts this ensures a professional execution.
---
About BUCHELE
The BUCHELE GmbH is located in the Swabian town of Ebersbach/Fils and is known as one of the leading manufacturers of multi-functional steel doors and XXl-doors with various features. The company employs about 100 employees and has gained a high reputation as an innovative manufacturer of individual doors and gates.

Online:
www.buchele.de/en
---